---
THIS PAGE HAS BEEN ARCHIVED FROM VALIANTFANS.COM OR VALIANTCOMICS.COM BETWEEN 1999 AND 2014
OLDER CODE MAY CAUSE THE PAGE TO DISPLAY INCORRECTLY - WE APOLOGIZE FOR ANY INCONVENIENCE

---

Rai #0 (Regular vs. Glossy)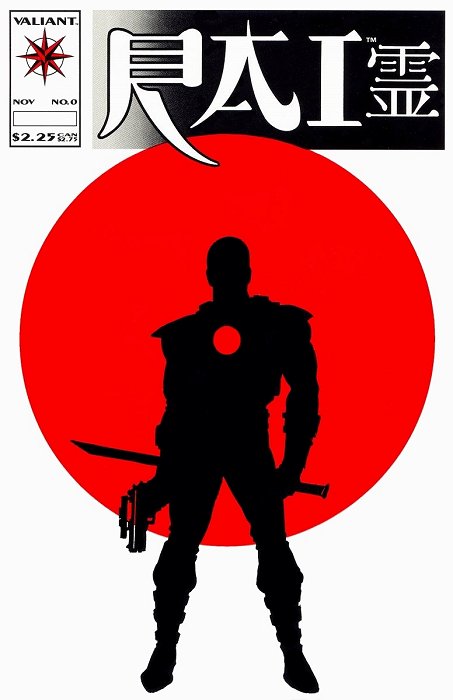 Rai #0 (November 1992)

We have often received questions about a "Glossy version" of the cover
of Rai #0 in addition to the "Regular version" of the cover.

According to Kevin VanHook's recollection in 2004, the 1992 printing process
for Rai #0 resulted in a "black smudging" effect on the cover of many of the books.
In an attempt to avoid the 'scuffing', Fred Pierce tried a different
type of paper for a brief portion of the run. This different paper appears
'glossier' than the regular paper used in the Rai #0 run.

Some dealers and collectors have made a distinction between the
"regular cover" and the "glossy cover", usually implying that the
glossy cover is more valuable.

Both of the versions are in all other ways identical,
which makes them very hard to distinguish from each other.
A scan of this cover is available for reference.

In researching the still unknown distribution of 'regular' to 'glossy'
quantities, it was also discovered that the "black smudging" effect
mentioned by Mr. VanHook can be found on a portion of the Rai #0 run,
indicating that the known problem did not prohibit the books from being sold.

The extent of the "smudging" or "blurring" varies from book to book,
but it can most easily be seen in the Japanese symbol on the right side
of the RAI title bar and on the lower right 'blurred' edge of the title bar.
A mild example of the blurring is highlighted in this scan.
More extreme cases are known where the "TM" (trademark)
next to the 'I' in "RAI" are almost completely blackened.

Also discovered in the Rai 0 print run is a case where the red and black inks
do not line up correctly. As a result, the black-silhouetted figure on the cover
appears to have a "white shadow" on his left edge.
The "white shadow" effect is highlighted in this scan.
Most noticable is the gun, which is black with a solid white line in the "white shadow" cover
but is black, red, and white on the normal cover when the red circle shows through the gun.

At the time of this writing (May 2004), Rai #0 has maintained auction average prices
of approximately $5.00 (including shipping costs) for several years.
Few auctions (if any) have distinguished between 'glossy' and 'regular' covers,
and none have mentioned the 'blurring' or 'white shadow' printing errors specifically.

The price guide on this website makes no distinction between
these differences for the book, however, it is probable that individual collectors
may find the glossy version (or other subtleties) more desirable for their own collections.
It has been estimated that the glossier cover stock was used
on approximately 5% of the print run.