---
THIS PAGE HAS BEEN ARCHIVED FROM VALIANTFANS.COM OR VALIANTCOMICS.COM BETWEEN 1999 AND 2014
OLDER CODE MAY CAUSE THE PAGE TO DISPLAY INCORRECTLY - WE APOLOGIZE FOR ANY INCONVENIENCE

---

MY TOP 10 FAVORITE PRE-UNITY COVERS

COUNTDOWN TO NUMBER 1

Number 10


Magnus Robot Fighter # 6
When you haven't been seen for 1000 years,
you have to make a memorable entrance.


Number 9


Rai (mini-series) # 2, the Flip-side of Magnus # 6
Wait a minute, Magnus #6 was just mentioned...
That's right, both sides of this comic are on the list.
(2 great covers for the price of 1!)


Number 8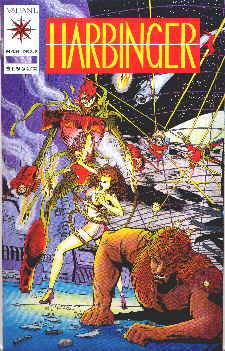 Harbinger # 3
You don't even have to read this comic to find out
what happens, it's all right there on the cover.
I'd suggest you read the comic though...
just to find out what Flamingo did to Ax.
(Can you say OUCH?)


Number 7


Solar # 1
"I don't know, Doctor...I just woke up one day and I was a god."
Ordinary man, extraordinary power...happens all the time.


Number 6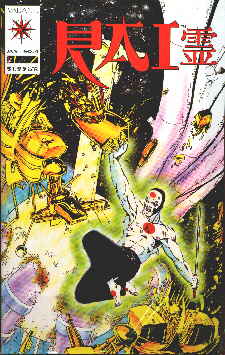 Rai (mini-series) #4, the Flip-side of Magnus #8
Nice art, lots of action...
Our hero doing what he does best...what's not to like?


Number 5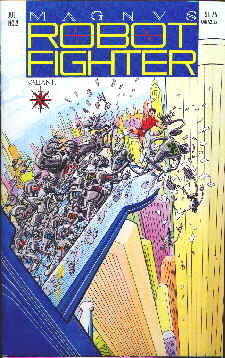 Magnus # 2
Stop running and pushing...
There's enough death here for everyone.


Number 4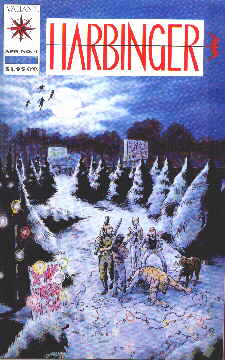 Harbinger # 4
"I'm thinking we'll make the cover light blue,
and we'll show snow-covered Christmas trees..."

"You know this is the April issue, right?"

"Yeah."


Number 3


Rai (mini-series) # 1, the Flip-Side of Magnus #5
Too bad this was the flip-side...
This side is awesome, Magnus #5 front cover wasn't.



Number 2


Rai # 5
Ice floor, Lite-Brite walls, window to the stars...
Now all I need is my levitating sword...
Oh, here it is.


Number 1


Rai # 3
"Now that's a scary computer virus."

"What are you talking about? And what's that dragon thing?"

"I just told you."